Past Treasurers
Robert Prewitt Williams
20th State Treasurer: 1901-1905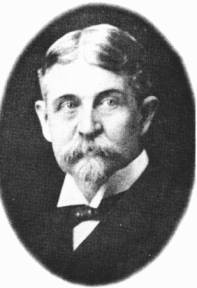 Robert P. Williams (Democrat), the 20th State Treasurer, was born in Howard County, Mo., on Sept. 8, 1841. He received his education at Central College in Fayette, and the University of Missouri.

Upon completing his education, he returned to the family farm until March 1866, when he became a merchant, a vocation he continued until he turned to banking on March 1, 1871. He was appointed receiver of the American National Bank of Springfield, on Feb. 28, 1894.

He was nominated for state treasurer by the Democratic Convention in 1900, and won the election. His salary remained the same as his predecessors, and he employed four persons in the office. During his term it was proclaimed that, "The State debt...having been paid, or the money having been provided for same, it is no longer necessary to collect ten cents on the dollar valuation for the purpose of paying interest and creating a sinking fund."

Mr. Williams was with the Payne-Williams Bank, which he had helped to organize, until August 1906.

He was married to Anne M. Overall on Oct. 31, 1877, and they had seven daughters. He died at Fayette on July 11, 1910.